Introduction
Navratri, one of India's most exuberant and colorful festivals, encapsulates the spirit of nine nights filled with music, dance, devotion, and a captivating array of colors. Each night represents the worship of different forms of Goddess Durga, and the colors associated with each day hold deep significance. In this blog, we delve into the meaning and symbolism behind the nine nights of colors during Navratri.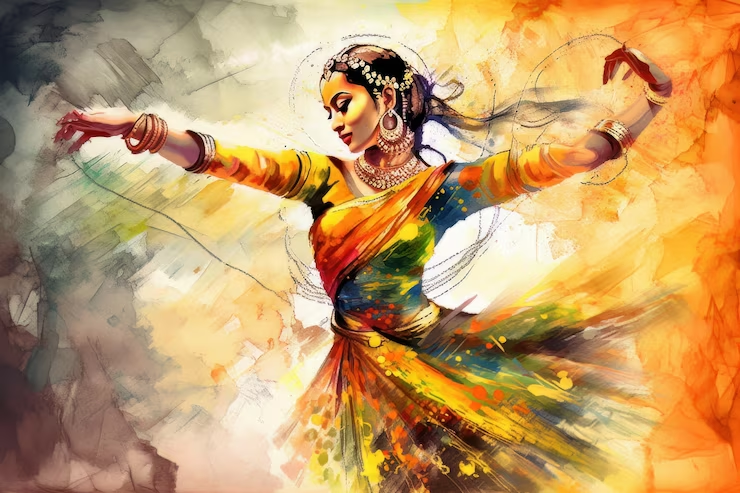 Day 1: Radiant Orange
The first day of Navratri is associated with Goddess Shailaputri, who embodies strength and determination. Orange is the color of the day, representing happiness, energy, and enthusiasm.
Day 2: Divine White
On day two, devotees worship Goddess Brahmacharini, who stands for peace and bliss. The color white symbolizes purity, clarity, and peacefulness.
Day 3: Royal Red
Goddess Chandraghanta, the deity of courage and tranquility, is worshipped on the third day. The color red represents power, love, and passion, reflecting the goddess's fierce nature.
Day 4: Lively Royal Blue
On the fourth day, devotees honor Goddess Kushmanda, who represents growth and new beginnings. Royal blue signifies the vastness of the universe, vast opportunities, and the limitless nature of life.
Day 5: Playful Yellow
The fifth day of Navratri is associated with Goddess Skandamata, who symbolizes motherly love and protection. Yellow represents joy, happiness, and brightness, reflecting the goddess's nurturing qualities.
Day 6: Tranquil Green
Day six is dedicated to Goddess Katyayani, who symbolizes strength and determination. Green represents harmony, growth, and freshness, reflecting the goddess's empowering attributes.
Day 7: Graceful Grey
Goddess Kalaratri, the deity of death and destruction, is worshipped on the seventh day. The color grey symbolizes detachment, peace, and acceptance of the natural process of change.
Day 8: Purple
On the eighth day, devotees honor Goddess Mahagauri, who represents purity and calmness. Purple signifies spirituality, serenity, and stability, reflecting the goddess's peaceful nature.
Day 9: Peacock Green
The final day of Navratri is associated with Goddess Siddhidatri, who symbolizes the completion of the spiritual journey towards enlightenment. Peacock green signifies uniqueness, individuality, compassion, and freshness.
Conclusion:
The nine nights of colors during Navratri are a celebration of life, love, and the divine. Each color carries its own significance, symbolizing the diverse forms and qualities of Goddess Durga. This vibrant festival unites people in dance, song, and prayer, creating a kaleidoscope of joy and devotion that illuminates the night sky. As you celebrate Navratri, immerse yourself in the beauty of these nine nights of colors and pay homage to the goddesses who embody them.
So, this Navratri, get your Unstitched Salwar Suit Material from thestitching.com and dress up with these beautiful colors, dance to joyous melodies, and cherish the essence of the vibrant festival that celebrates the eternal feminine energy. May these nine nights fill your life with love, blessings, and the triumph of light over darkness.
Goto Our Website : https://thestitching.com/