Introduction
As the festival of lights approaches, India comes alive with vibrant celebrations, delectable sweets, and, of course, stunning ethnic fashion. Diwali is a time to embrace tradition, and one of the most delightful aspects of this festival is the diversity in ethnic clothing across the country. In this article, we embark on a colorful journey to explore the rich tapestry of regional Diwali fashion, highlighting the unique clothing traditions, materials, and styles that make the festival of Diwali a sartorial feast for the senses.
North India: Regal Elegance
Diwali fashion in North India is synonymous with opulence and grandeur. Traditional attire for women includes gorgeous silk or brocade lehengas paired with intricately embroidered cholis. Men opt for regal sherwanis and achkans, often in deep, jewel-toned colors like royal blue and maroon.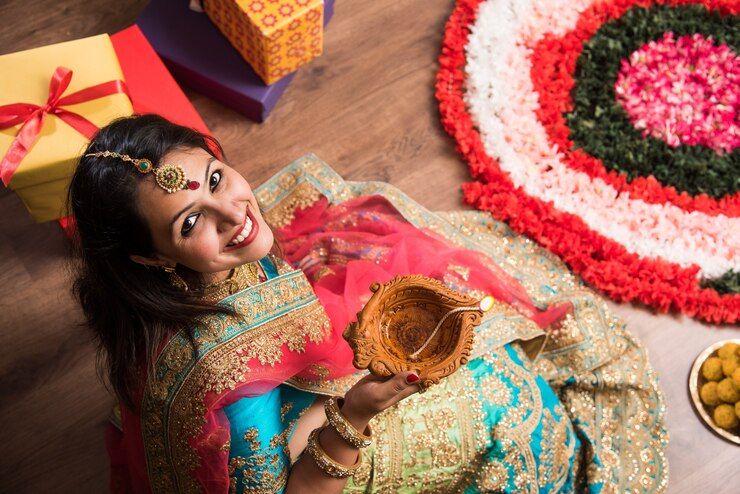 South India: The Splendor of Silks
Down south, the love affair with silk continues during Diwali. Women dazzle in rich Kanjeevaram sarees adorned with zari work, while men prefer the classic dhoti-kurta. The use of vibrant colors and temple jewelry adds to the allure of South Indian Diwali fashion. Salwar suits in silk are also popular, providing both elegance and comfort.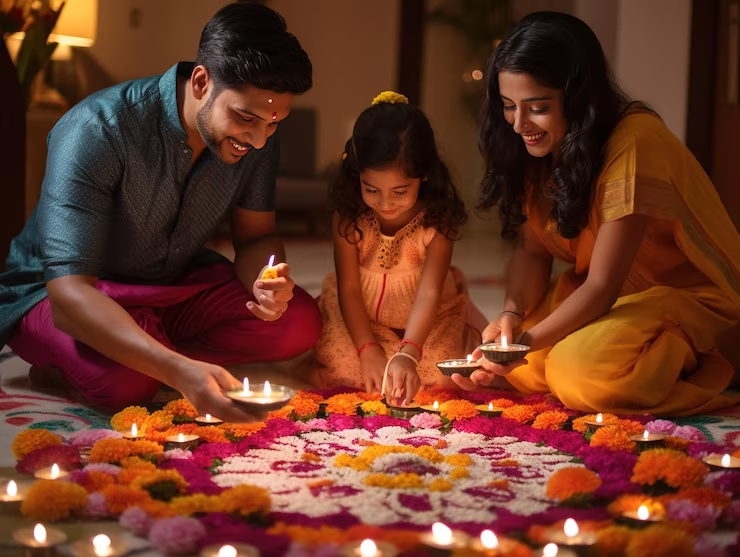 East India: Resplendent in Reds
Bengal's love for red and white comes alive during Diwali. Women don the traditional red and white sarees, such as the Garad or Tant saree. Men are often seen in dhoti-kurta ensembles. Don't forget the sindoor and conch shell bangles! Salwar suits in this region often reflect the vibrancy of these colors, making them a perfect choice for Diwali celebrations.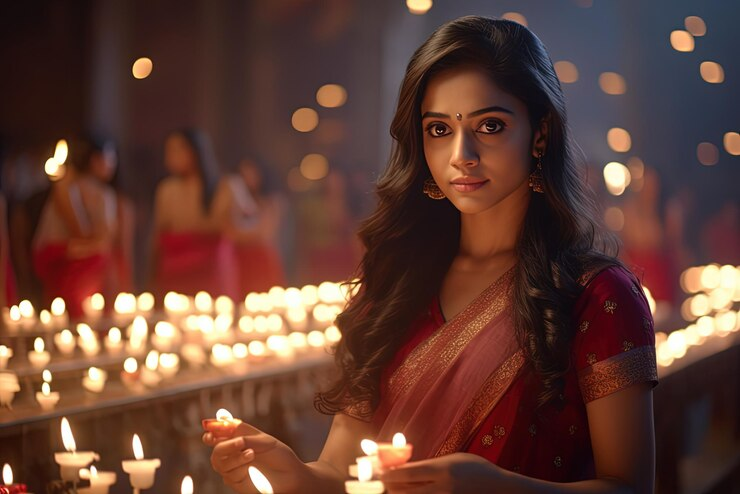 West India: Fusion of Traditions
Western India sees a blend of traditional and contemporary fashion. Women opt for stylish chaniya cholis during Navratri, which often carry over to Diwali. Men choose the versatile kurta-pajama, perfect for both religious ceremonies and festive gatherings. Salwar suits with a touch of modern flair are a favorite in this region.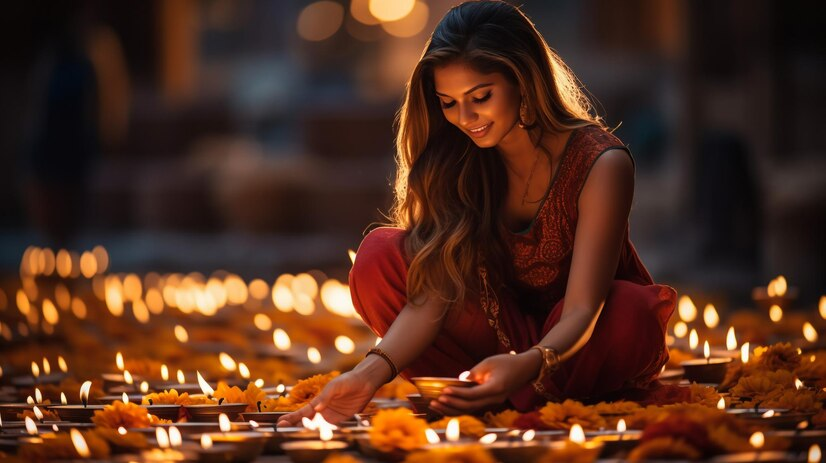 Northeast India: Elegance in Simplicity
The Mekhela Chador is the traditional attire for Assamese women during Diwali. It exudes elegance and simplicity. Assamese men wear dhotis and kurta. The focus here is on the natural beauty of handwoven textiles. Salwar suits, with their comfortable and elegant designs, have also found their place in the festive wardrobe of Northeast India.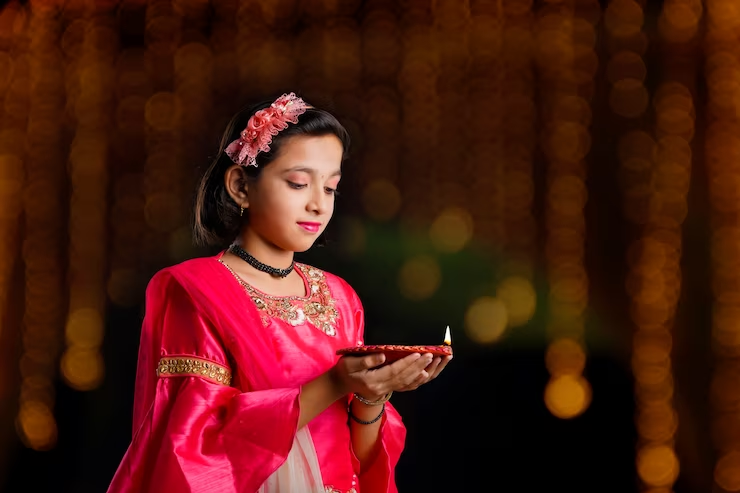 Central India: Exquisite Embroidery
Madhya Pradesh and Chhattisgarh are known for their exquisite embroidery work. During Diwali, women prefer bright, embroidered sarees, while men opt for the classic dhoti-kurta or sherwani, often adorned with intricate threadwork. Salwar suits with elaborate embroidery are an excellent choice for those who appreciate the artistry of this region.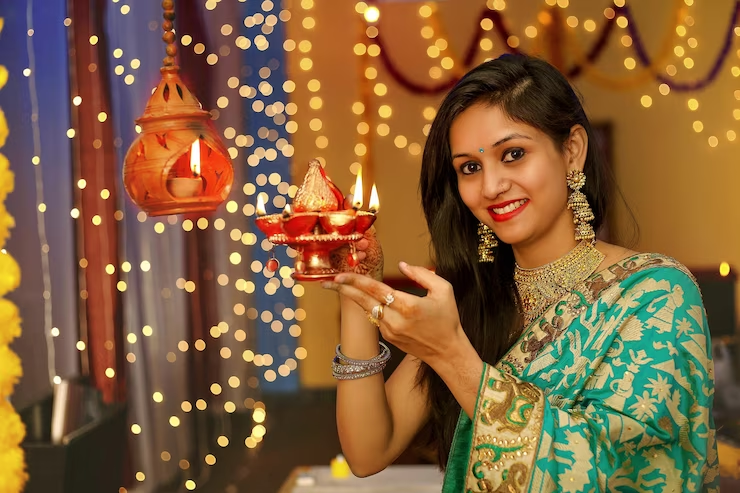 Conclusion:
The beauty of India lies in its rich cultural diversity, and this diversity is vividly reflected in the clothing traditions during Diwali. No matter which region you are in, the festival is an occasion to celebrate not just the triumph of light over darkness but also the beauty of regional traditions. As we gear up to celebrate Diwali, let's revel in the kaleidoscope of ethnic fashion and the charm of salwar suits that make this festival truly special. Let these traditions inspire our own fashion choices during this auspicious time, allowing us to connect with the rich tapestry of India's sartorial heritage.
Prepare to infuse your Diwali festivities with an extra dose of elegance and style, courtesy of Thestitching.com! Dive into a treasure trove of Diwali fashion that promises to make your celebrations truly grand. With a plethora of choices, from timeless classics to modern trends, Thestitching.com is your gateway to sartorial excellence. Embrace the rich collection of unstitched dress materials and let your Diwali radiate with the brilliance of your wardrobe. We also offer list of tailors which help you find the nearest tailors to stitch this dress material and make you ready for Diwali.
Find our Diwali Collections Here: https://thestitching.com
Some Of Our Favorites For You Are Below