Introduction:
The art of accessorizing is a powerful one. It's not just about adding finishing touches to your attire; it's about expressing your personality and making a style statement. When it comes to Indian dress materials, the right accessories can elevate your look from beautiful to breathtaking. In this guide, we'll explore the world of accessorizing Indian dress materials, offering valuable insights and tips on choosing the perfect jewelry, footwear, and handbags to complement your custom outfit. Whether you're gearing up for a grand celebration or a casual gathering, read on to make your ensemble truly unforgettable.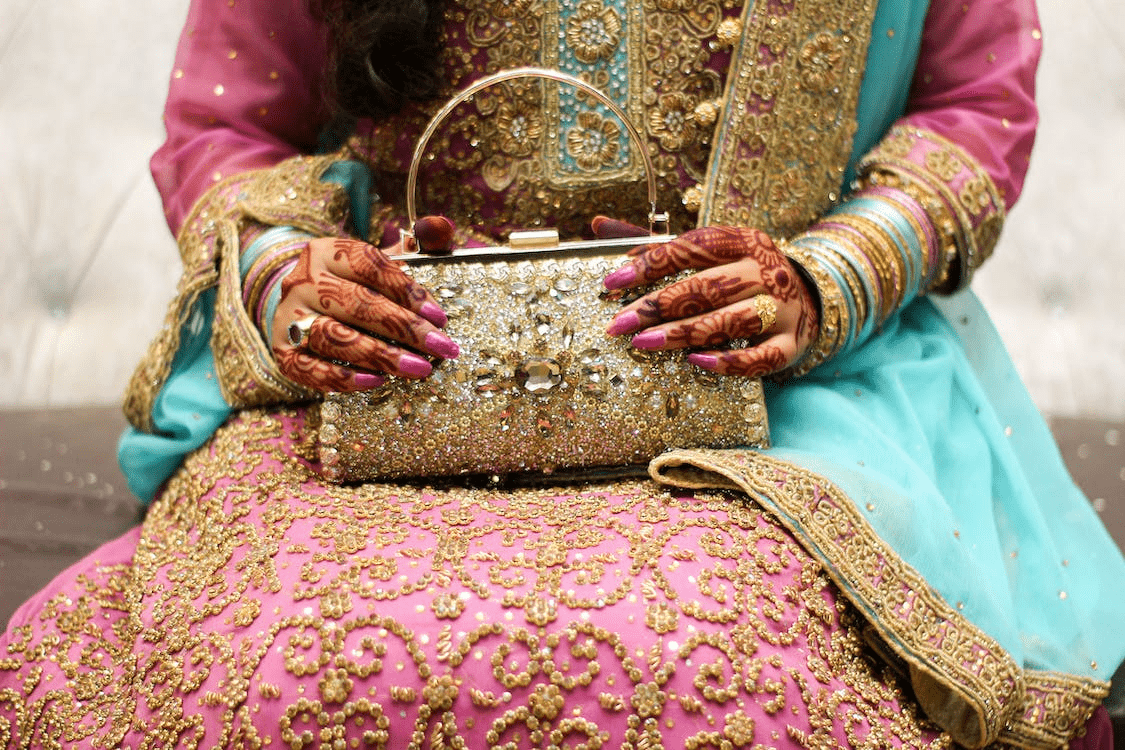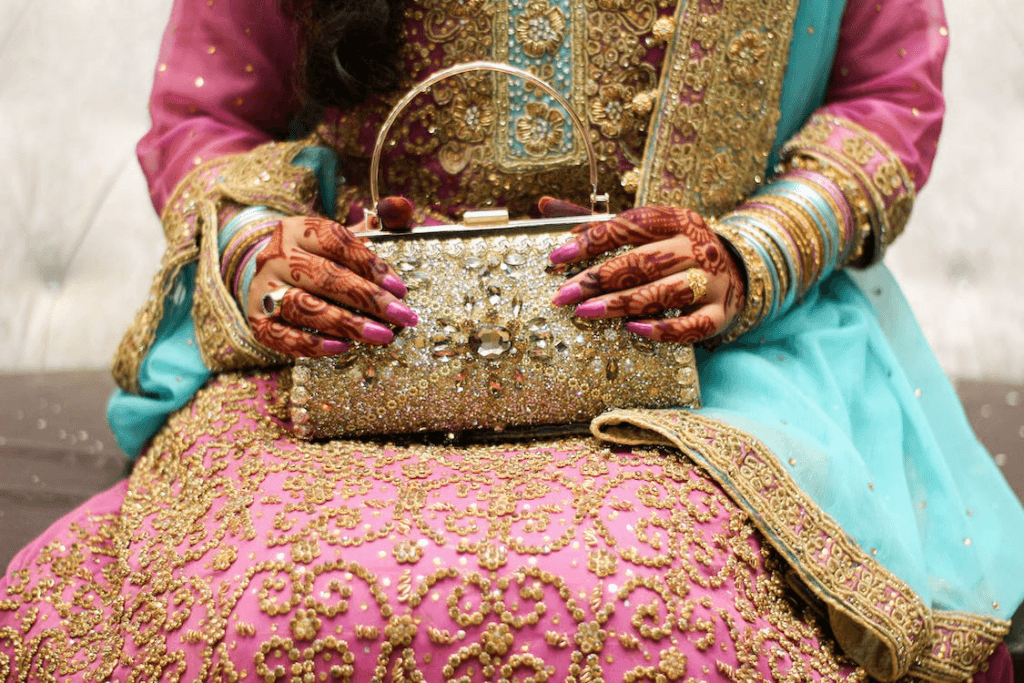 Choosing the Perfect Jewelry:
Statement Necklaces – The Focal Point:
A statement necklace can transform even the simplest dress material into a stunning ensemble. For heavily embroidered or solid-color dress materials, opt for bold, intricately designed necklaces that draw attention to your neckline.
Earrings that Sparkle:
Complement your attire with a pair of exquisite earrings. For vibrant, colorful dress materials, choose delicate, intricate designs to strike a balance. For monochromatic outfits, go for sparkling, eye-catching earrings to add drama.
Bangles and Bracelets – Arm Candy:
Don't forget to adorn your wrists. Match the color palette of your dress material with a set of bangles or bracelets. Mix and match different textures and materials to create a unique look.
Rings and Hand Accessories:
Rings, hand chains, and hathphools (hand jewelry) can add a touch of tradition and elegance. Opt for designs that complement the embroidery or motifs on your dress material.
Choosing the Right Footwear: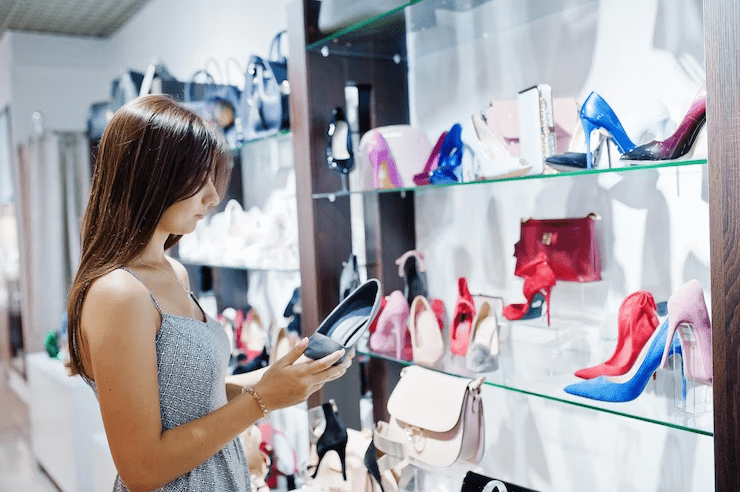 Juttis and Mojris – Traditional Elegance:
Complete your ethnic look with a pair of juttis or mojris. These traditional Indian shoes come in a variety of colors and embellishments, making them a perfect match for your dress materials.
Heels for a Contemporary Twist:
If you prefer a modern twist to your traditional attire, opt for high heel sandals or stilettos in colors that complement your dress material. They add a touch of sophistication and elevate your silhouette.
Choosing the Perfect Handbag: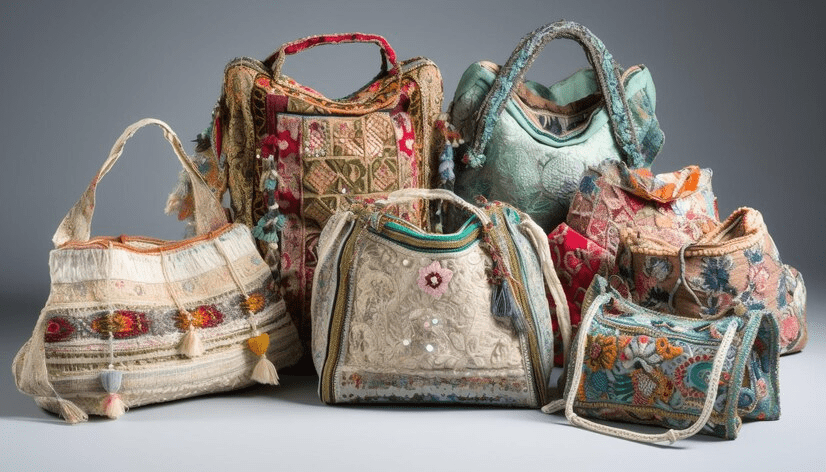 Ethnic Clutches – Compact and Stylish:
A beautifully embroidered ethnic clutch can hold your essentials while adding a dash of style to your outfit. Coordinate the colors and patterns for a harmonious look.
Potli Bags – Vintage Charm:
Embrace vintage charm with a potli bag. These drawstring pouches come in various designs and are perfect for traditional Indian occasions.
Conclusion:
Accessorizing your Indian dress materials is an art that allows you to express your unique style. The right jewelry, footwear, and handbag can transform your ensemble and make it truly memorable. So, don't just wear your dress materials; adorn them with carefully chosen accessories to complete the look. Whether you prefer traditional elegance or a modern twist, the world of Indian fashion offers a plethora of options to express your individuality. Start experimenting, mix and match, and watch as your custom dress materials come to life with the perfect finishing touches.
#unstitchedsalwarsuitmaterial #onlinesalwarsuitmaterial #cottonsalwarsuitmaterial #designersalwarsuitmaterial
Are you looking for some great salwar suit material ? Got to thestitching.com to get your favorite unstitched salwar suit material